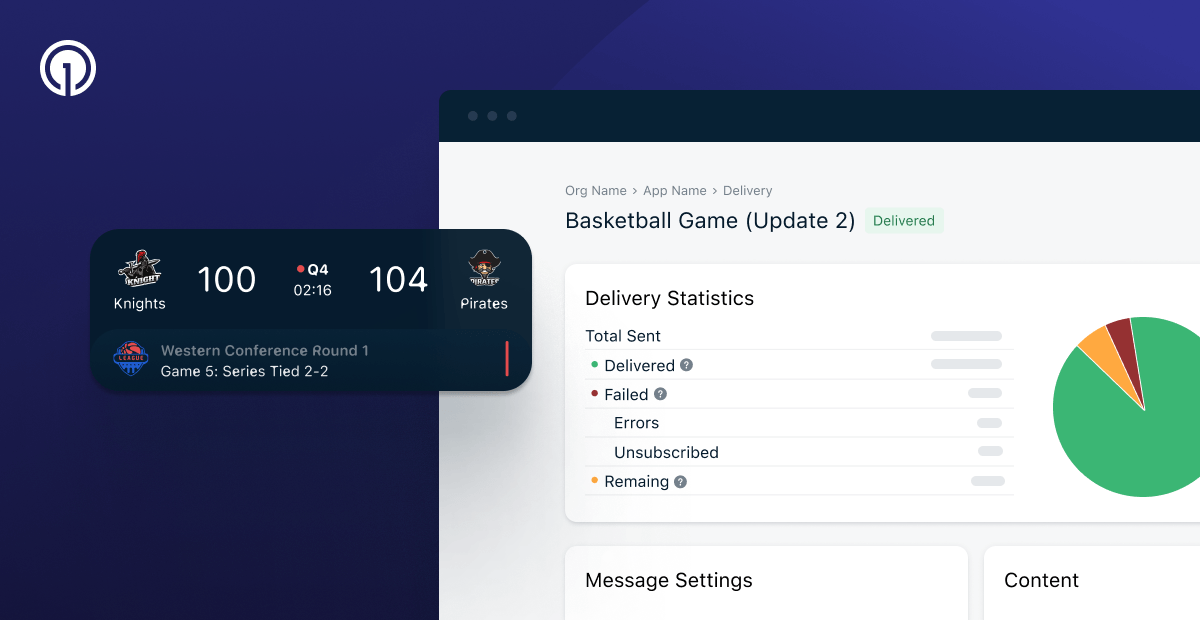 You've probably heard a lot about Live Activities. With iOS 16.1, Apple released this powerful new functionality, which allows apps to extend their branded app experience to their users' lock screens, broadcasting content live for up to eight hours.
Activating LIve Activities is a no-brainer for many apps, but there are some implementation considerations. Join OneSignal for a webinar discussing the basics of Live Activities and the pros and cons of building in-house vs. partnering with a messaging provider. The live webinar is on March 22nd at 10 am PT, or we'll send the recording if you can't make it!
Highlights include:
An overview of the new Apple's Live Activities functionality
A look at the top industries and use cases for Live Activities
An in-depth discussion of the considerations of building Live Activities in house vs. partnering with a turn-key providers
A brief run-through of OneSignal's Live Activities offering and how to get started
Register for the webinar here.