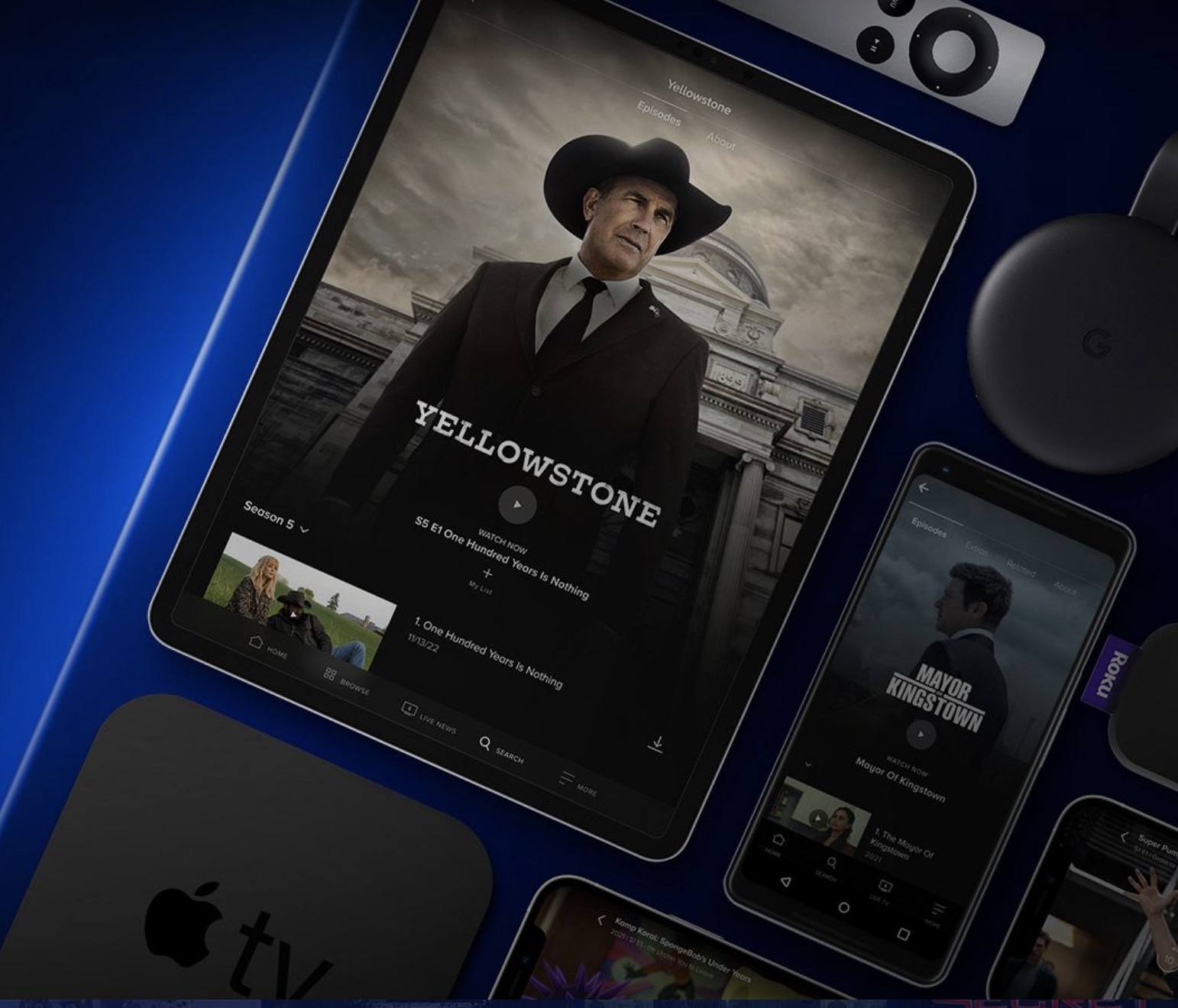 The Oscar's are just around the corner but it seems that interest in the annual Academy Awards event is already fuelling a higher interest in streaming apps and platforms such as Netflix, Amazon and Apple TV+. According to an analysis from data.ai, the Paramount app saw a spike in downloads in the week following the announcement of Oscar nominations. Let's take a look. 
Stream, stream, stream
Since the Oscar nominees were announced on January 24th, it seems app users have rushed to catch up on watching critically acclaimed movies. 
The streaming app from major movie studio Paramount, Paramount+, saw an 80% rise in downloads with the nominations. Users were watching Top Gun: Maverick and Everything Everywhere All At Once.
Global streaming app downloads rise following Oscar nominations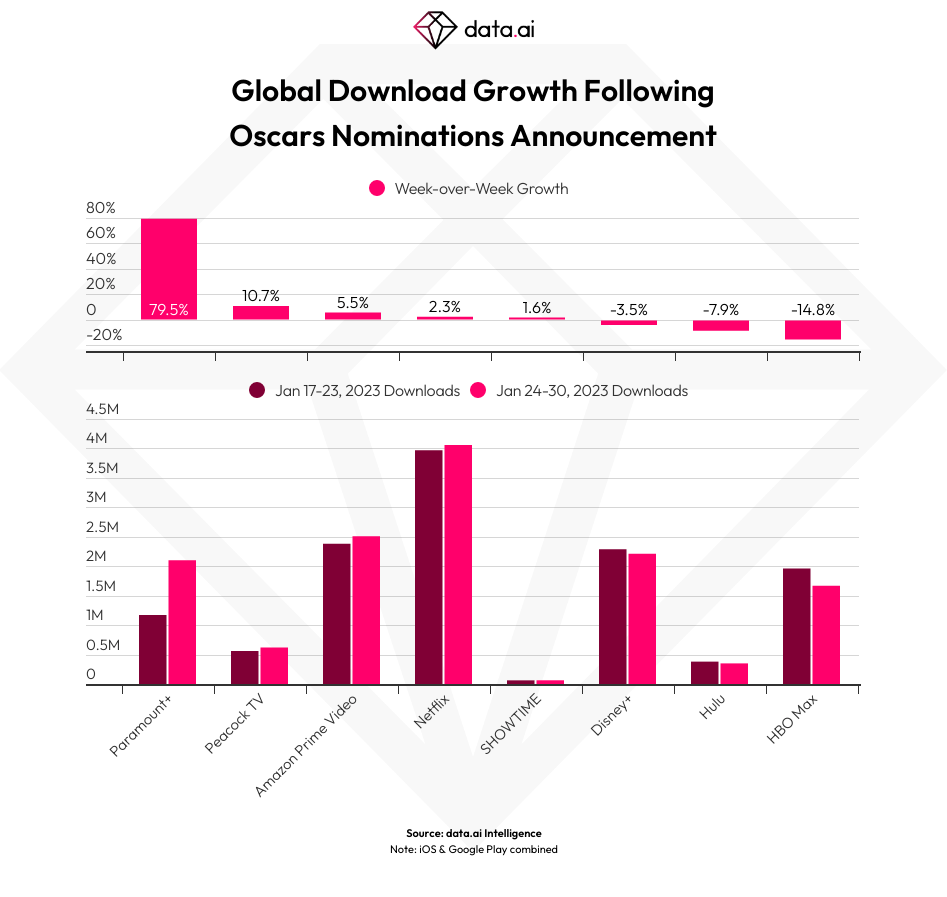 Source: data.ai
Amazon Prime Video and Netflix downloads also jumped with nominations for The Fabelmans, Blonde and All Quiet on the Western Front.
It's not just the Oscar's
However, the rise in streaming app uptake is not just due to the Oscar's. The pandemic had a major effect on the way we consume media and video in particular. Streaming services exploded during the lockdown periods as theatres were shut down. Video streaming apps have been on a roll ever since with global downloads up 23% year-on-year to 3 billion. 
Spending on video streaming apps topped $7.2 billion (up 12% year-on-year) with US consumers contributing 44% to all spending. 
Top streaming apps by consumer spending in the UK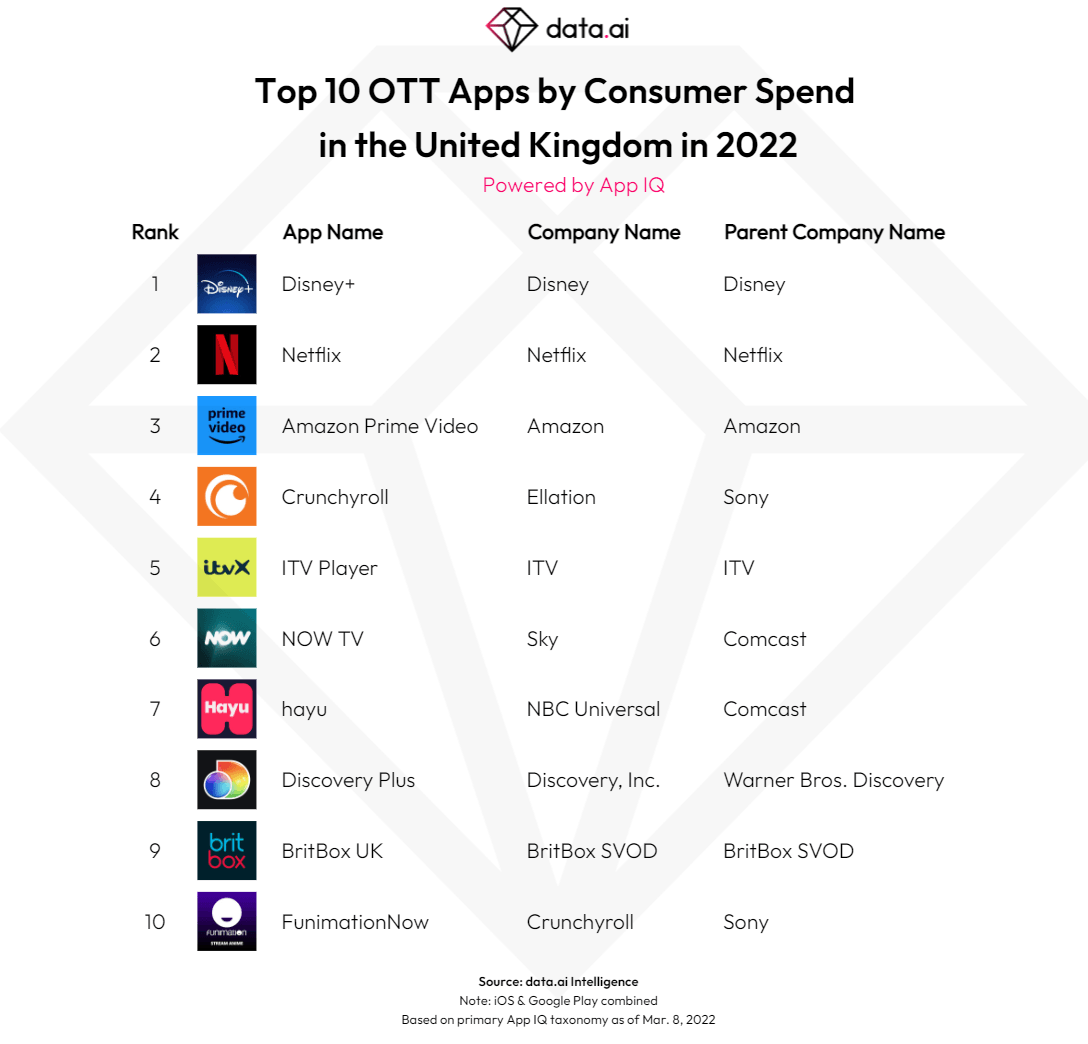 Source: data.ai
Interestingly, the data shows that growth is not just restricted to developed markets. Apps like MX Player gained popularity in India becoming the third most downloaded video streaming app after YouTube and Netflix in 2022. In LATAM, the category grew with consumer spending at over $42 million. 
Key takeaways
Paramount+ saw an 80% rise in downloads with the nominations
Video streaming app global downloads were up 23% year-on-year to 3 billion in 2022

 

Spending on video streaming apps topped $7.2 billion (up 12% year-on-year)