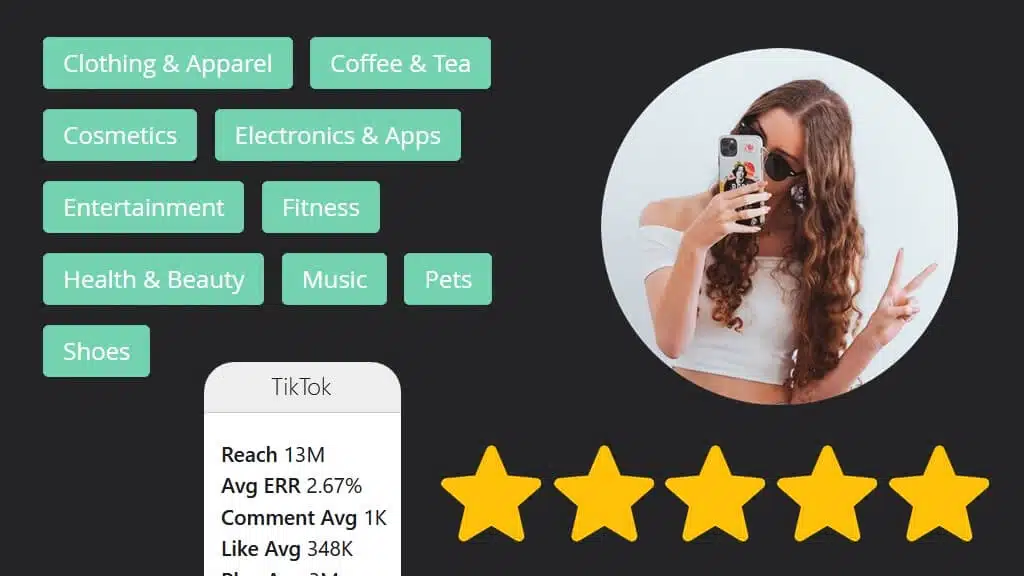 Influencer marketing may be here to stay after all. This year alone, 64% of brand marketers are looking to increase their budgets on influencer marketing and a vast majority prefer long-term relationships with creatives. But if you're just getting started and have wondered what influencers actually charge, a new survey by Intellifluence sheds light on how creators are compensated.
Instagram influencers overestimate budgets
Although TikTok has seriously advanced on Instagram in terms of attracting both talent and marketers, the Meta-owned photo app continues to grow its loyal audience and is the 8th most visited app in the world. 
When asked about how much cash an influencer would expect per campaign, those with less than <1k followers said $89 while those with 100k to 1 million followers typically expect around $1k per campaign. Interestingly, influencers with fewer followers (<1k) significantly overestimated how much those with 1 million followers actually charge ($20k).
Instagram influencer compensation expectations
Source: Intellifluence
That means Instagram influencers with small followers would hypothetically charge much more per post if they had millions of followers. 
Twitter and Facebook for shallow pockets
Marketers with smaller budgets will find that influencers on both Facebook and Twitter tend to charge far less than their Instagram counterparts, at least at a higher number of followers. However, Twitter estimates of budgets have been increasing since 2021. 
As for TikTok, brands have noticed that the network demands a lot more in terms of creativity in order to be successful. However, videos also have a 6x higher engagement rate than Instagram Reels. 
TikTok influencer compensation expectations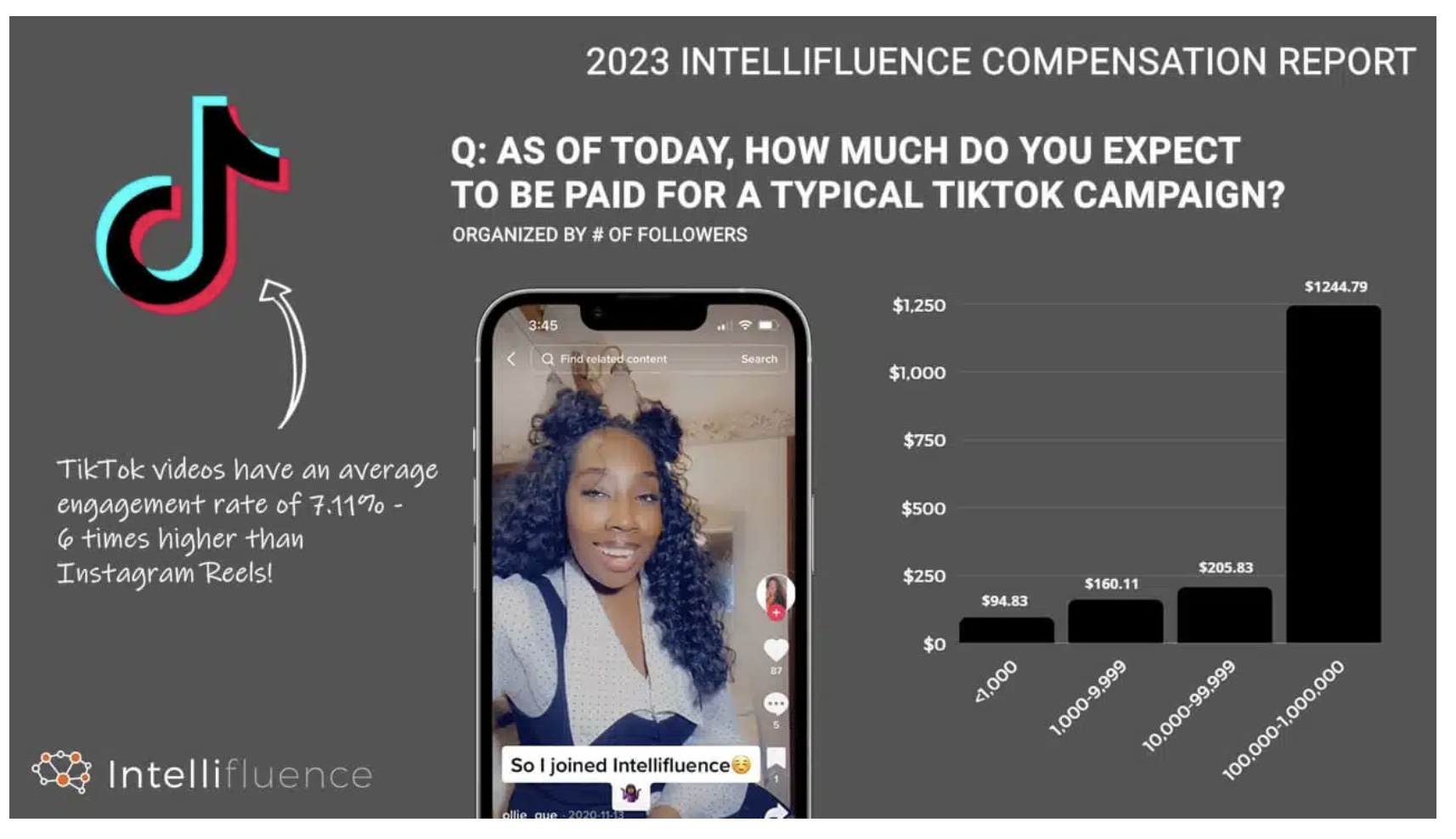 Source: Intellifluence
Estimates for campaigns on TikTok increase exponentially once a user crosses the 100k user mark, starting at $95 for <1k followers. That's similar to Instagram. However, rates jump to over $1k once a creator has over 100k followers and then grow exponentially. 
YouTube performed similarly here. Though given how much more challenging it is to get users to subscribe, those with <1k followers charge more than twice as TikTok influencers. 
Key takeaways
Instagram influencers with small followers would charge much more per post if they had millions of followers
Facebook and Twitter creators tend to charge far less than their Instagram counterparts
Campaigns on TikTok increase exponentially once a user crosses the 100k user mark