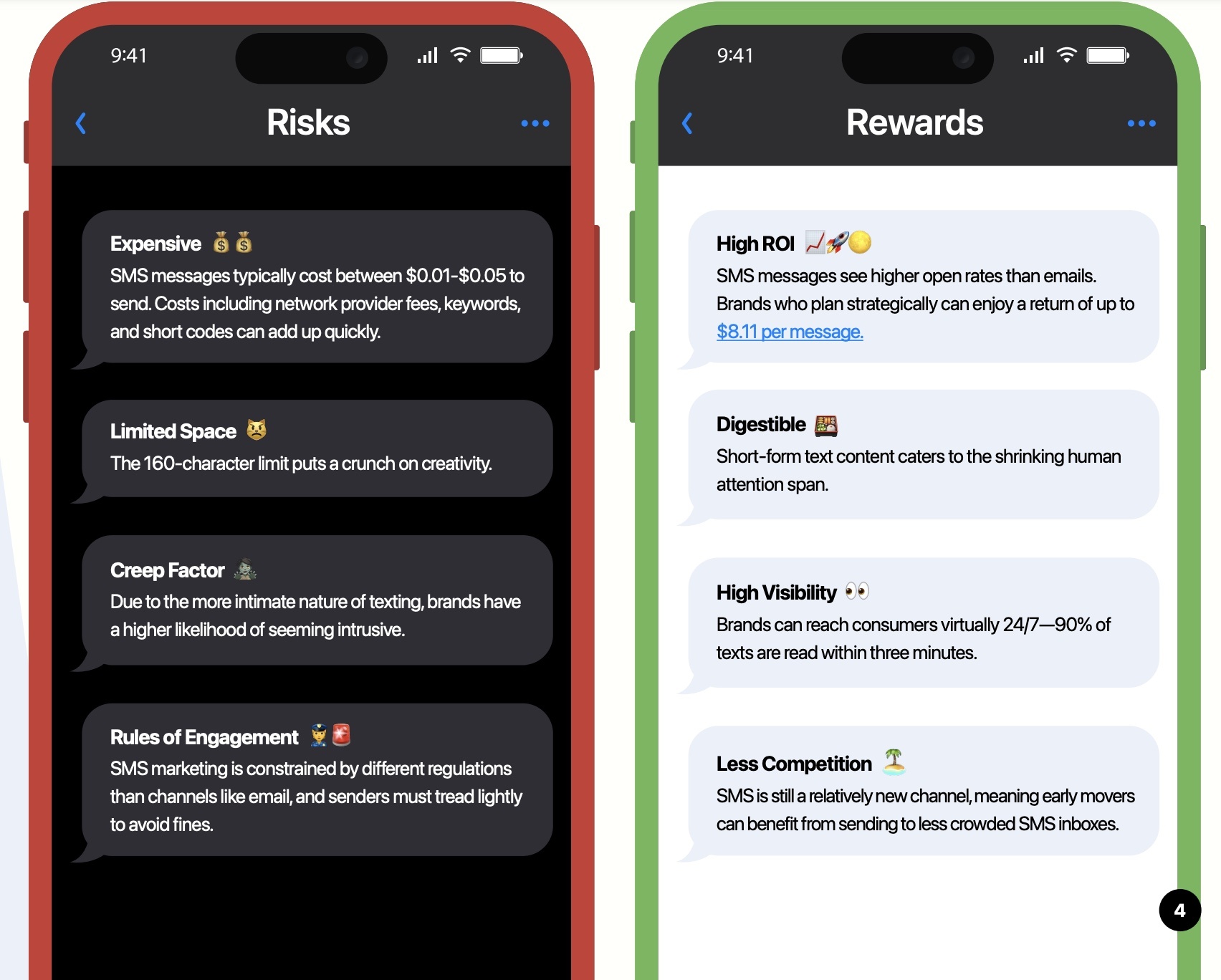 Text and WhatsApp messaging may seem like an outdated mode of marketing. However, almost a fifth of respondents list SMS as their preferred brand communication channel and 16% would ideally like to receive these messages from brands up to three times a week. Why is that? Data quality expert Validity sought to find out.
Texts influences purchases
SMS marketing has become a widely adopted practice. But how successful is it really in driving sales and purchase intent? Based on a survey of over 1,200 customers late last year, promo messages reminding customers of abandoned carts and SMS marketing drove 38% of customers to make a purchase and 50% were influenced to purchase a product. 
However, the line between a positive and negative brand experience is thin. 
Lack of purchase history and a disregard for customer preferences means that marketers risk losing customers and revenues. 
Preferred channels for receiving marketing messages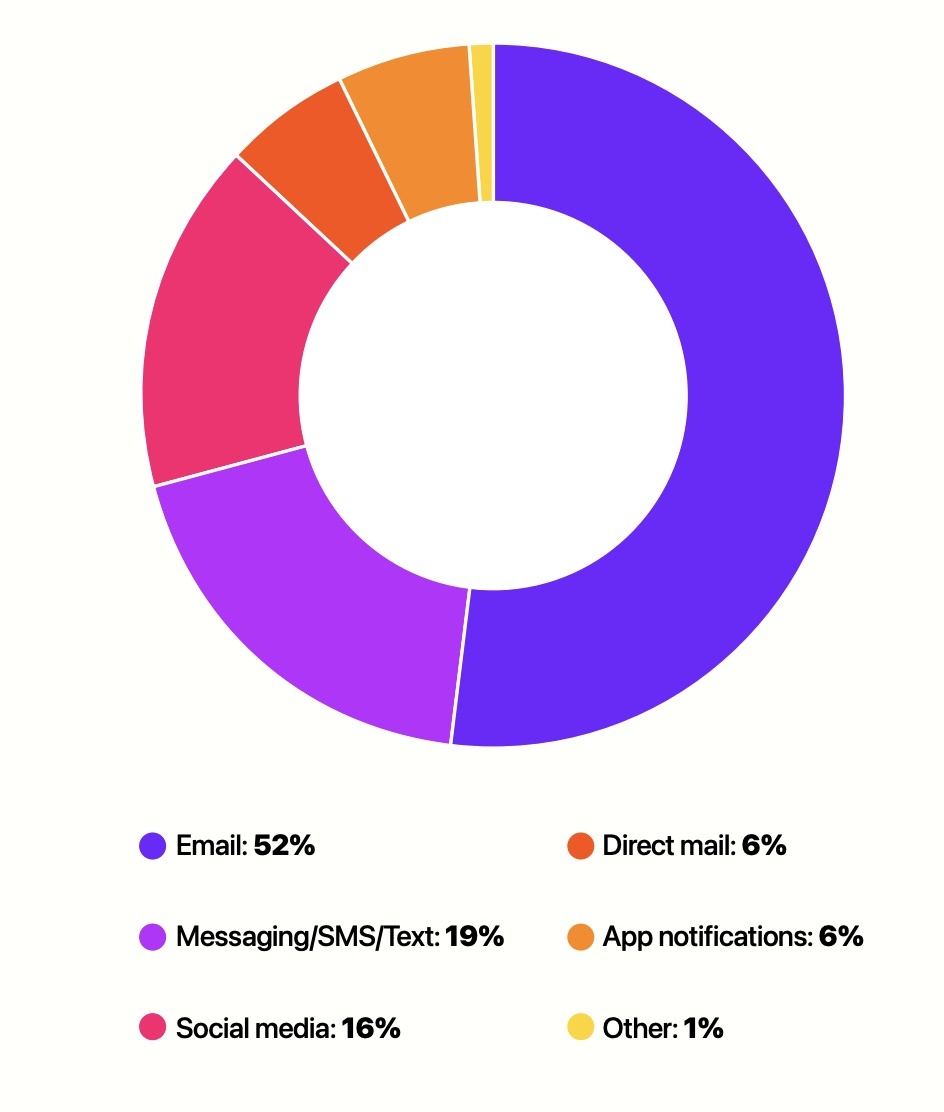 Source: Validity
A whopping 96% of customers find themselves occasionally annoyed with SMS marketing, particularly when messages aren't relevant to their needs or the products they purchased.
What brands can do
Brands risk losing customers who feel irritated by brand communication. In fact, 28% who felt annoyed stopped doing business with a company and another 28% stopped purchasing from a brand they received annoying messages from. 
Another 14% also left a negative review of a company due to irritation. 
Reasons why shoppers get annoyed with brands
Source: Validity
"With bleak economic conditions projected for the coming months, it is increasingly critical to reach customers where they're at – which in today's world is via SMS," said Kate Adams, SVP of Marketing at Validity.

"Marketers who've mastered the art of SMS are able to create campaigns that increase customer engagement and satisfaction, and ultimately drive revenue for their business. But the findings of this report are also a cautionary tale because the opposite is equally true. When SMS is done poorly, businesses risk alienating large swaths of customers. Unfortunately, many marketers don't know how to incorporate SMS effectively, and often attempt to apply age-old email marketing tactics – which aren't effective in this medium. It's crucial that businesses invest in training for their marketing teams so they are able to effectively adjust how, where, and with what frequency to employ SMS messaging tactics."
To overcome these challenges, brands can consider giving customers the ability to adjust the frequency of their messages. 97% of customers said they would prefer such a feature and 81% feel it would make them purchase more. 
Customers prefer to receive these types of notifications
Source: Validity
Data privacy worries a whopping 70% of respondents with 66% worried brands are selling their data. So it's important for companies to reassure customers. 
Key takeaways
38% of customers make a purchase and 50% were influenced to purchase a product after receiving a text message
96% get annoyed with SMS marketing

 

28% who felt annoyed stopped doing business with a company and another 28% stopped purchasing from a brand they received annoying messages from