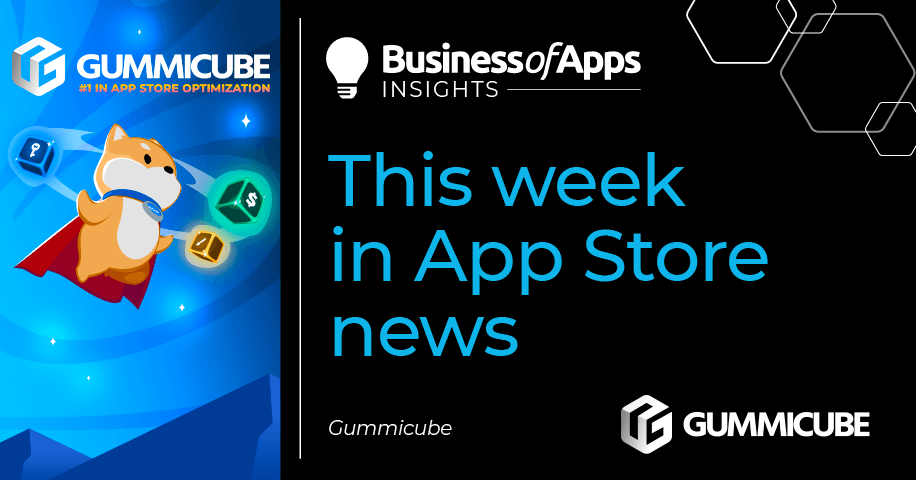 With WWDC22 just around the corner and Google's massive updates to the Play Store following Google I/O 2022, there is plenty for developers to be excited about. With new introductions building both speculation and excitement, developers must prepare for what's to come. Every developer conference brings new features and new development rollouts.
Several recent changes to the App Store and Play Store will impact user experience and mobile marketing. How will they affect your App Store Optimization strategy?
Though more introductions may come from both WWDC22 and Google's I/O over the course of the year, there are more immediate updates that were announced this week and in April.
WWDC22 – What's to be expected?
Every year, users and iOS developers alike gather to take part in Apple's annual developer's conference. With a lineup of exciting community events and the long-awaited keynote speech, many developers are on their heels.
Speculation suggests that Augmented Reality (AR) hardware, iOS 16, improvements to iOS, iPadOS, and brand new Macbook Air with the novel M2 chip will make the biggest headlines at WWDC22. While AR is certainly an exciting new axiom of technology, this rumor seems to be the only one that Apple teased, and hasn't formally introduced.
Nonetheless, WWDC22 will most likely come with the announcement of iOS 16. If you remember last year's debut of iOS 15, the introduction of Custom Product Pages and Product Page Optimization made a splash among developers. So what's next? Soon, we will find out.
The Apple Search Ads changes 2022 – What you need to know
On May 31st, Apple announced in a dev-wide email that it will be changing its Apple Search Ad (ASA) pricing model. In an effort to make ASA campaigns more accessible, Apple has made the switch from its cost-per-thousand-impressions (CPM) to a cost-per-tap (CPT) pricing structure. How will this impact your campaigns?
Here are a few things you need to know:
Instead of paying a maximum bid per 1000 ad impressions, marketers will only pay per tap.
Developers and marketers will only pay when a user taps their ad. During the transition period from CPM to CPT, your CPM campaign will continue to run as usual so you can continuously feed customers with ads. After the initial transition is over, Apple will notify developers when they can start booking CPT, allowing developers to switch over without significant time gaps.
CPM might be less costly if your Tap-through-rate is high but CR is low.
Impressions are generally easier to accumulate on the App Store. With this new change, many marketers may see a better return on ad spend. CPM was an upfront cost that didn't guarantee ad interaction. With CPT, marketers are getting what they pay for. However, if your CR is low and TTR is high, the costs might not be significantly different.
The CPT model allows devs to gain a better quality audience.
The App Store algorithm will place an app ad based on relevancy to users who are more likely to interact with it. An app TTR plays a significant role in your placement. Based on your current TTR and the rates of your competitors, the new tap focus signals the likelihood of conversion to the App Store algorithms.
This places a heavier emphasis on the simultaneous execution of both organic discoverability and conversion optimization to remain competitive. ASO technology like DATACUBE can help developers adapt to this shift.
Google I/O 2022: LiveOps and Custom Store Listings
If you've been on the Google Play Store lately, you might have seen a drastic new change to its UX on mobile and web interfaces. In an effort to make the app store more immersive, Google's I/O promised some exciting, new opportunities for developers and users to interact with each other and the app store itself. While some of these new introductions are still to be released, accounting and preparing for their opportunities will help your app grow.
Custom Store Listings
Some of these changes include Google's version of Custom Product Pages with a new feature called Custom Store Listings. With Custom Store Listings, Developers can make up to 50 custom app listings all highlighting different value propositions for unique audience segments. This is an invaluable new addition to the Play Store for apps with unique and equally attractive value propositions meant to attract different audience needs and wants.
While it's still unclear as to which elements of the app page will be customizable, this is a game-changer in the eyes of many Android developers looking to diversify how they reach their core user base.
LiveOps (Beta)
With a new focus on app growth and UX, LiveOps is a game-changer for developers looking to improve acquisition and retention. With LiveOps, developers can funnel users directly to a specific part of your app through a unique deep link. These deep links can be used for external marketing campaigns to retain idle/stagnant users or attract new ones with a compelling promotional message.
For example, if a mobile game developer wanted to highlight a new game mode using LiveOps, the link would take the user directly to the promotion-related part of the app. These promotions could be a new game level, a discount, or any other relevant value proposition that can help you attract and retain users.
Overall
There are exciting changes ahead, but some are already taking place. In the tried and true nature of app store development, developers need to equip themselves with as much information as possible to prepare for them. The WWDC conference will give us a lot to look forward to in the coming year. Remaining vigilant about how current and incoming introductions impact your mobile marketing strategy is essential to growth.