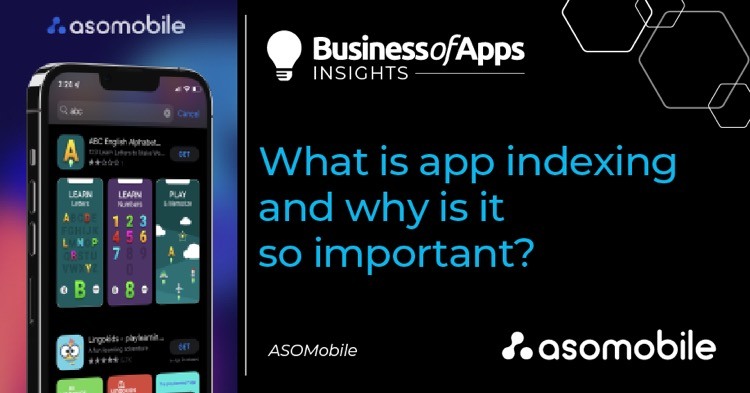 One of the most popular questions when releasing an app is: "How do I make it so that the user can find and download my app?".
The answer is both simple and complex: "Your app should be indexed for relevant keywords". Let's take a closer look at what this means.
Indexing is the visibility of an app by keywords on Google Play, the App Store, and other app stores. When an application is indexed by a keyword, it means that the user can find it by entering this keyword in the search bar of the store.
Indexing your app and being in the top for relevant keywords is what can give your app an advantage.
First, there is a very large volume of traffic. After all, most users will search for the application on the app stores.
Secondly, users who entered a certain keyword in the search bar are as close as possible to downloading the app – the conversion at this stage will be high;
Third, these users are relatively free. It is clear that you have invested money and time in text and visual optimization. But nevertheless, you do not need to pay extra for clicks (as, for example, in advertising).
How to get indexing?
In order for your app to be indexed by keywords, you need to embed the relevant keywords in the metadata. We have already described the way how to do this in the article: "ASO checklist for the App Store & Google Play".
How to choose keywords to embed in metadata?
The option to "come up with" keywords is not the best one, you will definitely miss something. Use professional ASO services to search for keywords. Many beginners make the following mistake: they use SEO services instead of ASO ones. But this is not correct: mobile and web search are very different. Therefore, use only ASO services. Moreover, many ASO tools are free: for example, Keyword Suggest or Text Analyzer in ASOMobile.
How do I check the indexing of my app or a competitor's app?
As you can imagine, manually checking the indexing is almost impossible. Therefore, to check the indexing of your application in the market, use ASO tools. One of the best tools to check indexing is App Keywords at ASOMobile. Select the country you are interested in and get a complete list of keywords in the "Indexing" table with data on position, keyword traffic, etc.
It is these queries that the store considers relevant to your application – this is the main indicator by which you can evaluate the quality of your text ASO.
The perfect picture is when your app is indexed for all relevant keywords.
P.S. Also, app indexing is a treasure for keyword searches. Add your most powerful competitor, check their indexing and add important keywords to your app description.
P.P.S. If you have an iOS app and you monetize it with in-app purchases, be sure to track the indexing of your in-app purchases using the In-App Monitor tool in ASOMobile.
How to monitor the visibility of your application quickly?
The position of applications for keywords can change every day or even an hour. Therefore, it is important for us to monitor the situation on a daily basis. But checking a list of hundreds or even thousands of indexed keywords every day is quite time consuming. Therefore, for such a purpose, it is better to use charts, with the help of which you can quickly analyze search visibility and take action in time, if necessary.
To do this, we need to go to the ASO Dashboard tool in ASOMobile. 
Select a country to get 10 search visibility charts. Tables will help you find out the dynamics of the app visibility in the market, track the number of indexed keywords, and monitor the improvement and dynamics of positions. And the diagram "Downloads by keywords" will help you to find out by which keywords the application gets downloads from the search.
Increase the visibility of your app and attract more users from search.